Who are we?
We are a team of marketing, sales and services professionals with many years of experience working in the IT, financial and services industries. As early adopters of marketing, CRM and content services platforms - both as "super-users" and software vendors - we have seen both the promise of digital engagement and the inbound marketing vision, as well as the challenges, gaps and pitfalls when expectations don't match results. So we launched Digital Doorway to help our clients harness the power of inbound marketing and sales automation so they can create buyer journeys which result in better leads, new business and delighted customers.
How do we work with you?
Our team has trained, coached and delivered software solutions for hundreds of clients around the globe. Although every customer engagement is different, we have noticed a common foundation: success is based on 80% people, 15% process and 5% technology. We work closely with your team to ensure strategy, process and culture are aligned, to identify how to generate both quick wins and long-term success , to leverage great content with industry-leading technology and to define, measure and optimize your desired results.
About Our Team
A multi-cultural team with extensive B2B marketing and sales experience
Experts at inbound strategies, processes and technologies so you can find more and better leads
Proven track-record in generating content that gets you among the top-5 Google search results
Extensive social media experience with some posts generating 10,000+ views
Deep expertise in HubSpot and Autopilot marketing automation platforms and processes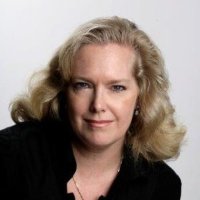 Jennifer van Lent
Managing Director
As a senior manager in marketing, sales and business development, Jennifer's experience includes transforming sales and marketing teams, launching new business solutions and building greenfield operations at Lexmark, Verizon, HYPE Innovation, Open Text and Spigraph. As Managing Director of Digital Doorway, she leads a team with extensive knowledge of HubSpot, Marketo, Eloqua, Autopilot, Microsoft, Salesforce, other marketing and CRM platforms and who is passionate about working with customers to ensure their strategy and vision is transformed into meaningful results and long-term success.