B2B research from 324 companies shows that 30 - 50% of leads are not ready to buy when they first inquire about your business, but about 75% of these leads will become sales ready within 12 to 18 months. The research also found that respondents using lead nurturing reported double the sales conversion of companies that did not nurture leads. Lead nurturing also leads to increased sales productivity because marketing takes ownership of educating and prioritizing leads, leaving sales to focus on real short-term opportunities.
Research by Marketing Sherpa seems to indicate that 79% of marketing leads never convert into sales. The number seems high, but may be correct since many companies do a poor job at nurturing old leads into sales.
What can we then learn from this research? Nurture both new and old leads. Automate the lead nurturing with emails with content offers, webinars, podcasts, text messages, etc. Measure how the lead goes through the buyer journey to determine when they are ready to buy.
How do I get started? Below are our recommended 6 steps for getting more and better B2B sales leads.
Describe the buyer personas. Get to know your future customers. Describe their objectives, challenges, and priorities.
Map the buyer journey. Remember that different buyer personas have different requirements. A business user will have different requirements than a business leader.
Develop a content strategy. Ensure you provide value over the buyer process with the right keywords.
Write the content offers. Develop the content that will convert leads into customers. This could be emails, ebooks, checklists, etc.
Run the first lead nurturing program. Automate a buyer journey for converting leads into sales. Ensure your content and keywords map with the buyer persona and the buyer journey.
Measure for improvements. Learn what works best with your customers to improve the next campaign.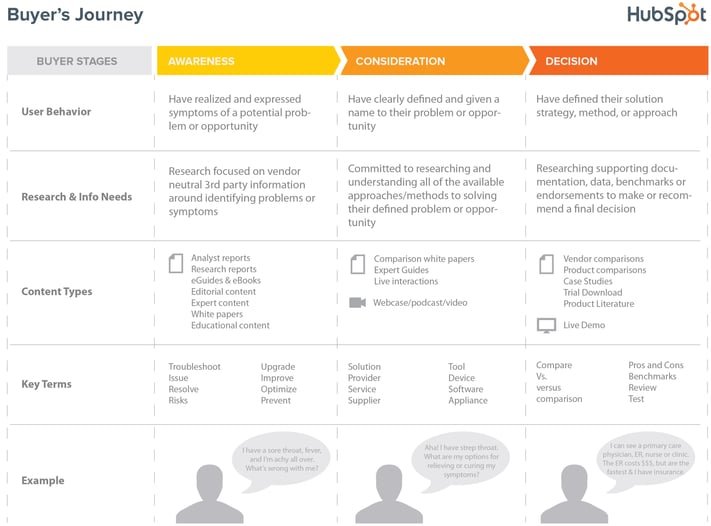 According to the Aberdeen Group, it takes, on average, ten marketing-driven "touches" to progress a lead from initial point of contact to a sale. Sellingly suggests 80% of sales are made on the 5th-12th contact.
Image source: TREW Marketing
You get more and better B2B sales leads by having the right strategy, processes, and content, not just the right Marketing Automation software.