G2Crowd meaures user satisfaction with CRM solutions. They found the following market leaders: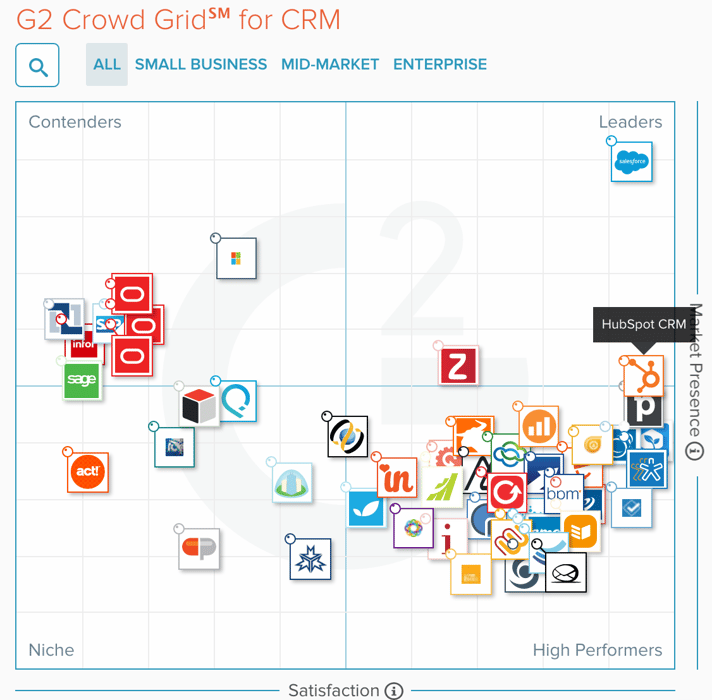 An important component of Sales Automation is lead nurturing. Automate how you engage with leads until they are ready to talk to a sales consultant. This is often called Marketing Automation, and it includes important features and functions for automating the sales process. There are many solutions available that provide this, but research by Mintigo in 2015 found the following market leaders: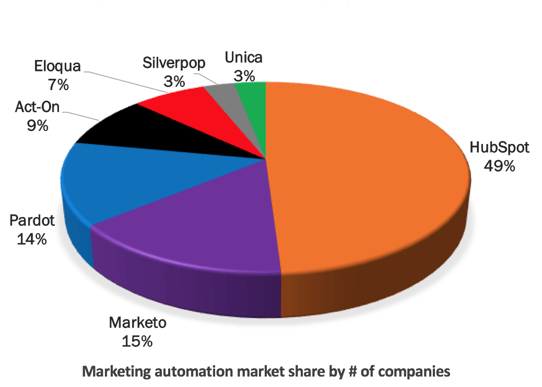 You can also get CRM add-ons to improve sales productivity. As an example: Hubspot Sales adds value by providing you with the following features and functions:
Send Personalized Sequences.

Queue up a series of content assets (emails, infographics, e-books, etc) and deliver them to a prospect on a schedule you set.

Create and Measure Email Templates. Turn repetitive emails into templates you can send in seconds. Then track performance and share the best ones with your team.
Get Real-Time Notifications. Know the instant a prospect opens an email or downloads an attachment so you can follow up when you're top-of-mind.
Enrich Contact Records Automatically. Get insights your sales team will actually use by automatically populating contact records with details from our database of over 20 million businesses.
Place Calls From Inside the CRM. Call with a click and choose whether or not to record the conversation. A log is automatically saved on your contact's timeline.
Book More Meetings. Set your availability and get a shareable link that syncs with your calendar and lets leads pick a time that works for everyone.
There are many more Sales Automation tools available to you. The below picture shows how sales automation is done with Autopilot. This allows you to draw customer journeys as easy as drawing on a whiteboard. Decide upon the steps and timeline for converting leads into customers. Add automated emails, text messages, phone calls, etc to nurture the lead. Sales staff can modify the journey if they prefer with personalized steps or messaging, - or they can use one of the corporate templates.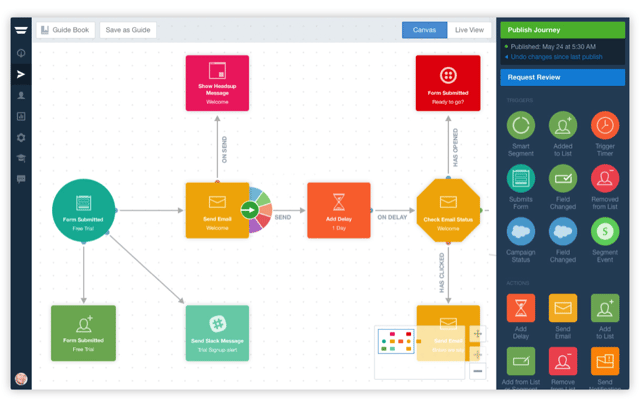 Contact us to discuss your requirements or to schedule a live demo.