The marketing software market has exploded over the last few years from 150+ solutions in 2011, to almost 4000 solutions in 2016. An important software category is Marketing Automation - these are solutions or platform designed to generate more traffic, leads and customers. Research by Mintigo in 2015 found the following leaders for Marketing Automation solutions: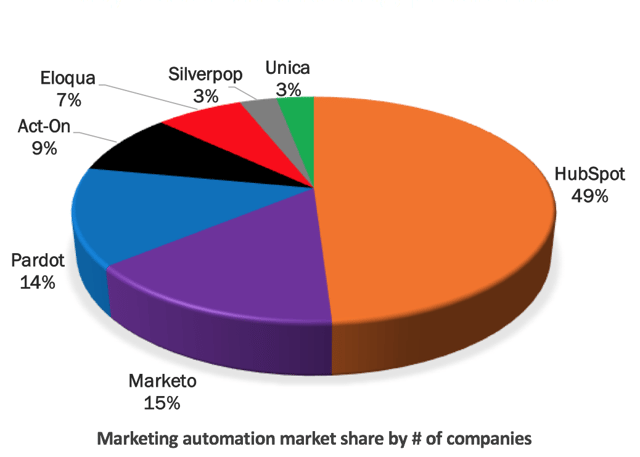 Digital Doorway is a Hubspot Partner and reseller, and we help IT solution and service providers implement and use Hubspot to get more traffic, leads and customers. Hubspot is very easy to implement and use, but we also sell even simpler and cheaper solutions. The right solution for you depends on your business and system requirements. Success comes from having the right strategy, processes, and content, not just the right technology.
But what is the best marketing marketing solution? G2 Crowd is the world's leading business software review platform, leveraging its 140,000+ user reviews read by nearly 800,000 software buyers each month to help you make better purchasing decisions. This is what users reported as the best Marketing Automation solution: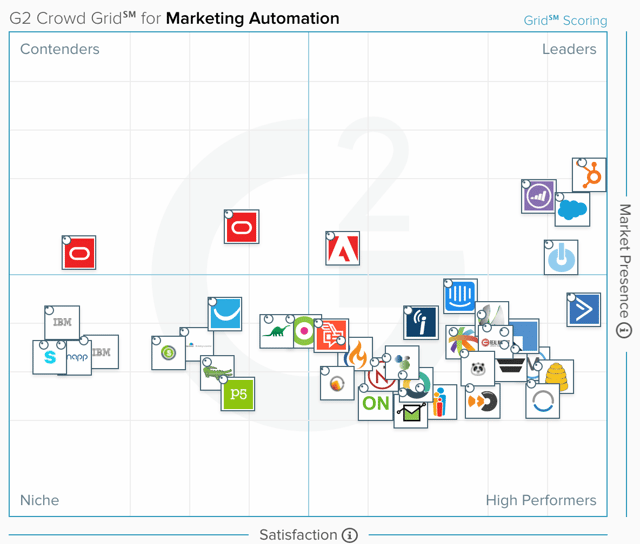 Hubspot scores best for satisfaction and market presence. Their functionality include the following features and functions:
Visitor Tracking of 3rd Party Websites
Calls-to-Action
Landing and Thank You pages
Lead Management
Blogging
SEO
Email Marketing
Customer Journey Workflows
Social media monitoring
Ads tracking
Analytics
CRM integration
Add-on: website management
Add-on: sales automation
Add-on: Free CRM
Many SMB companies might not need all these features and functions. We then recommend that they check out Autopilot - this has almost as high satisfaction score as Hubspot, but not the same market presence. Autopilot is easy and visual marketing software for automating the customer journey. You can use Autopilot to acquire, nurture and grow leads into customers with personalized email, in-app messages, SMS, and postcards. It is extremely easy to use - and the G2 Crowd named it a High Performer Winter 2016. Digital Doorway is also a AutoPilot partner and reseller.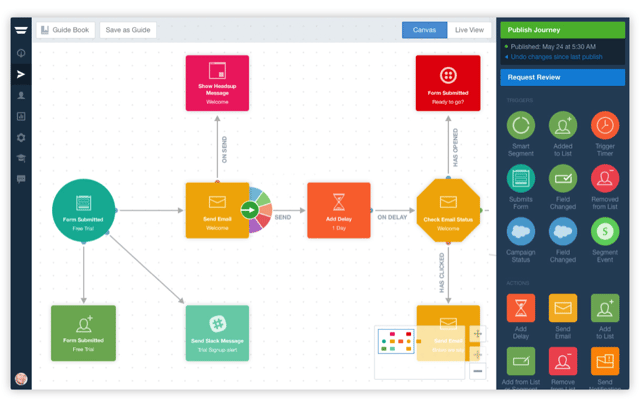 Please contact us for a demo or to discuss your requirements.