An effective website will help you attract new visitors, convert visitors into leads, and help you nurture leads to become customers. Many companies are stuck with websites managed by IT staff or contractors. It´s difficult and expensive to make changes, and the site is not integrated well with their marketing automation and CRM solutions.
What is then the best SaaS CMS or hosted CMS for small to medium-sized companies? It should be easy for non-IT staff to make changes, but at the same time allow for quality control and consistent design and user experience. It should not be a stand-alone solution since most small and medium-sized companies can´t afford to spend money on integrating website analytics, email and marketing automation to better manage the buyer journey.
The analyst Gartner has a magic quadrant for Web Content Management to help you identify the best solution for your company.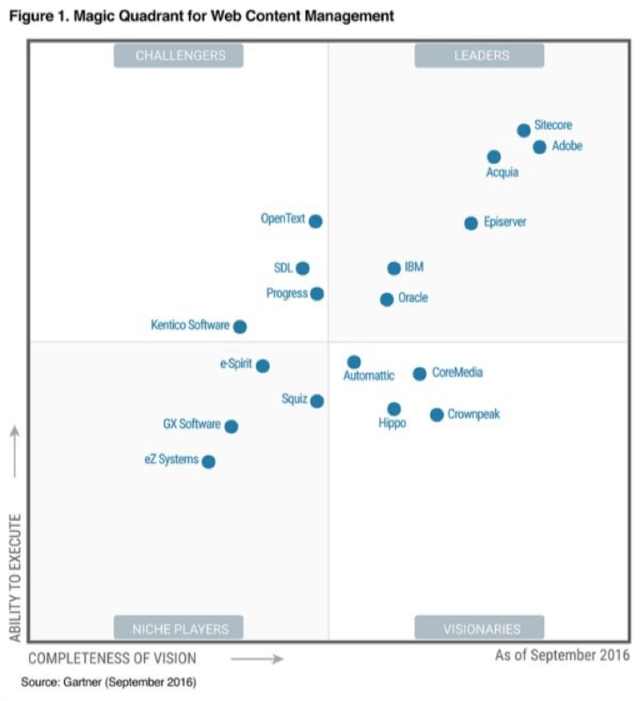 Solutions listed here may be too expensive and complex for a small to medium-sized business. It might therefore be better to look at a different "magic quadrant" to identify the best solution for your company. G2Crowd measures user satisfaction with different Web Content Management systems - here is what they found: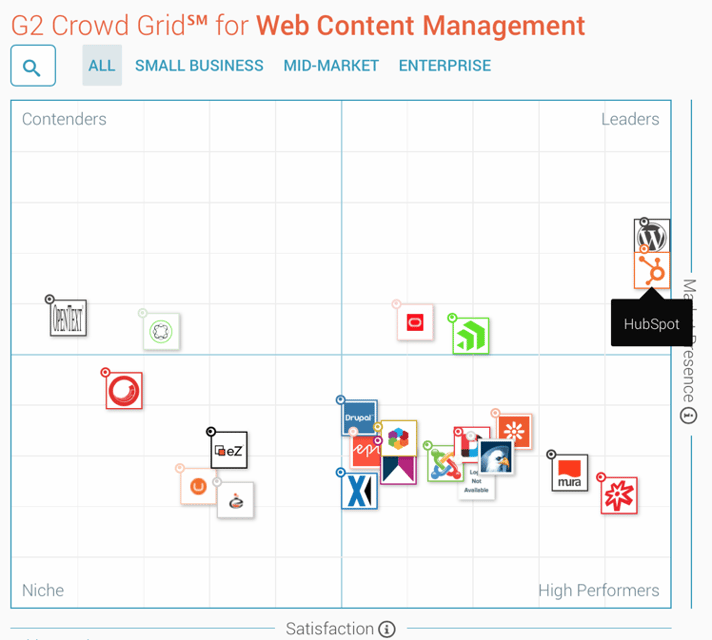 WordPress is very flexible, but you will often depend a lot on IT and contractors to make changes. We therefore consider HubSpot the best SaaS CMS or best hosted CMS for small to medium-sized companies. HubSpot consider themselves a Content Optimization Solution (COS), not just a CMS solution since they also provide you with more tools for managing the digital buyer. Research shows that companies that move to the HubSpot Website see:
visits rise by 39% overall

visits from organic search rise by 70%

landing page submissions increase by 47%
On these metrics, HubSpot Website customers outperform their peers by 10-20%. Download the below ebook to learn how you can put your website to work with HubSpot.
Get the web content management system with the best user satisfaction according to G2Crowd reviews.